RECENT UPDATES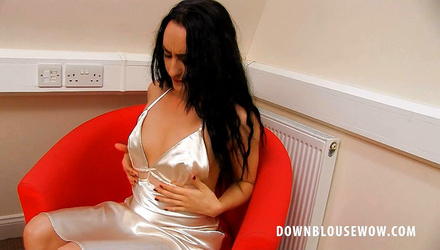 Chloe Lovette - Wearing a soft, shiny satin dress with shoulder straps, Chloe Lovette looks just wonderful but as we move our camera closer we get to see the soft mounds of her beautiful breasts, perhaps she will show us a little more?

Added: May 26, 2015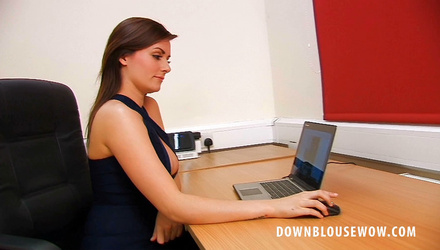 Charlee Rose - Wow, wow, wow is all I can say as we meet another new young lady on the site today. Meet the absolutely gorgeous Charlee Rose as she sites at he desk in the office before leaning forwards and flashing her cleavage

Added: May 23, 2015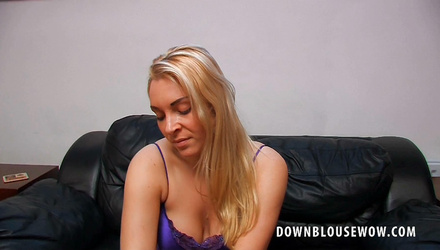 Victoria Summers - Finding Victoria Summers sitting in her living room wearing a purple long satin chemise, we know we are in for a real cleavage treat as this lovely busty blonde lady leans forwards little by little exposing more and more

Added: May 19, 2015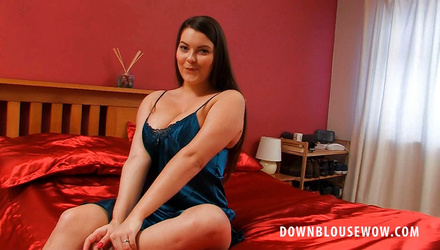 Cherry Blush - Busty Cherry Blush is in her bedroom, wearing a turquoise shiny satin chemise but of course, whilst she looks superb on that, we want to know a lot more about he boobs beneath it all, lean forwards in that chemise Cherry..

Added: May 16, 2015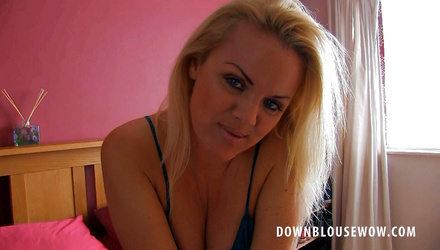 Frankie Babe - In a blue stain chemise, Frankie babe is relaxing in her bedroom but as we all know, those satin chemises don't do a hell of a lot to keep her cleavage covered and as she leans forwards, we get a cheeky nipslip view

Added: May 12, 2015

Coming next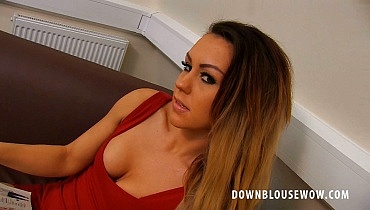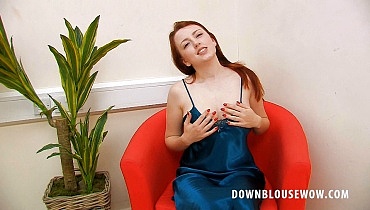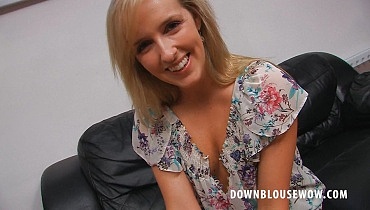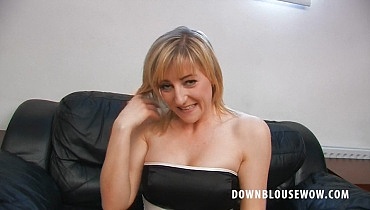 Follow Us on Twitter Here