RECENT UPDATES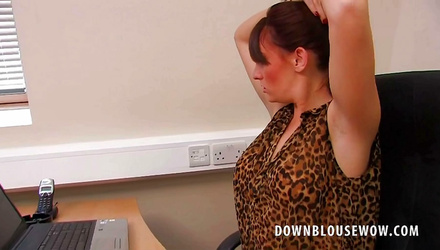 Tyler - Office temp Tyler is looking all prim and proper dressed for work as she sits at her desk, completing a spreadsheet on her laptop though she knows that we are all desperate to see her boobs and her cleavage and she is keen to show us!

Added: December 20, 2014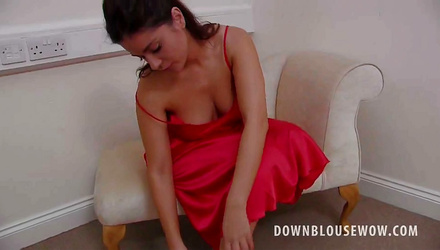 Keira Jones - Gorgeous Keira Jones is one seriously sexy lady in satin as she tries to adjust her shoes we get to see right down the top of her shiny red chemise. What a awesome pair of tits this lovely lady has and all on show here for you

Added: December 16, 2014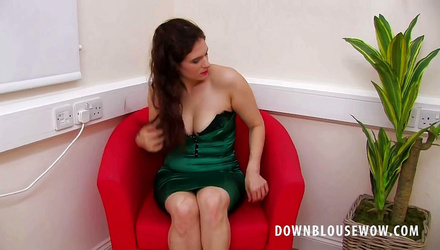 Brianna Davies - Gorgeous in her shiny green satin evening dress, Brianna Davies looks amazing and we can just make out beneath her dress her cleavage and she knows we love ladies flashing their boobs so when she unzipping, we are in for a treat.

Added: December 13, 2014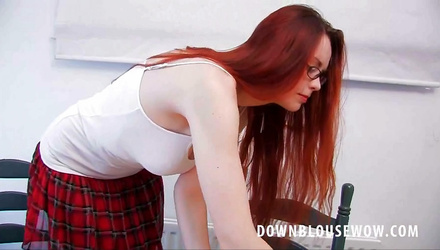 Franka - Franka is a perfect cleavage tease as she poses for us in her kitchen in her white strap blouse which does little to protect the privacy of her boobs , especially when she rubs down her kitchen surface and bends far forwards

Added: December 9, 2014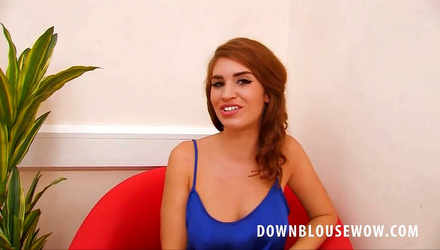 Katie Lou - Sitting in the waiting room, katie Lou is wearing a rather fetching satin blouse with string straps. the blouse is rather loose which makes it very interesting especially when Katie bends over and we get an eyeful of cleavage

Added: December 6, 2014

Coming next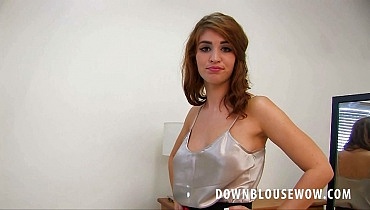 Katie Lou
December 23, 2014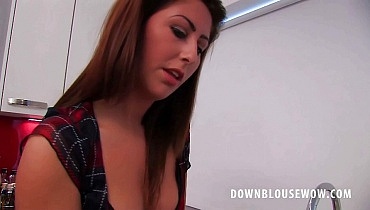 Sophie Star
December 27, 2014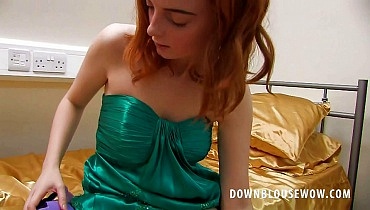 Lola Gatsby
December 30, 2014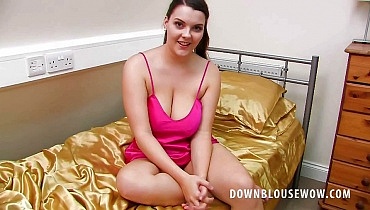 Cherry Blush
January 3, 2015
Follow Us on Twitter Here